Report calls for more help for Wrexham young homeless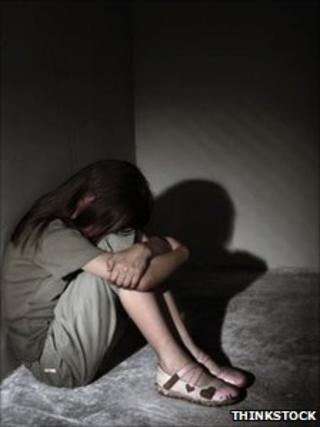 More help has been urged for young homeless people in Wrexham after a report found they have suffered problems such as sexual abuse.
Telling It As It Is, by Glyndwr University and charity Barnardo's, is based on the experiences of 20 local homeless people, aged 16 to 24.
Background stories also include prostitution, self-harm and addiction.
The assembly government said it was "very concerned about the impact that homelessness can have on young people".
The authors said there was a long way to go to meet targets set by the Welsh Assembly Government.
Researchers interviewed 20 people who were or had been registered as homeless.
It claims they were were made homeless because of a variety of issues, some experience sexual abuse or exploitation as children, and said some accommodation offered was "inappropriate" and "insecure".
It says: "It was clear from respondent accounts that some young people had sex to secure a bed for the night, for example, as one young person explained 'I did it a lot of times where I would just go to a pub and find some man and just so it was somewhere to sleep'.
"Young people without support or social capital described having to sell their bodies to cope with finding themselves homeless."
Caroline Hughes, senior lecturer at Glyndwr University, said: "The experience of these young people makes disturbing reading.
"Youth homelessness is a serious social problem that has been with us for a long time and sometimes because of this we forget just how damaging the experiences of homelessness are for vulnerable young people."
She added: "Some of the vulnerable young people we interviewed may not reach their potential as adults unless policy and practice changes occur to support and assist them.
"There is clearly a need to invest resources in this most vulnerable group in order to try and prevent long term patterns of harmful behaviour."
Menna Thomas, research and development officer at Barnardo's Cymru, said: "Very worrying are the examples of young people without support or social capital describing having to sell their bodies to cope with finding themselves homeless."
Recommendations made by the report include making more information about leaving home available to young people.
It also calls for more accurate assessments of numbers of young homeless people, suggesting official figures "seriously underestimate" the problem.
It also says front-line staff "need to develop greater understanding and sensitivity towards this vulnerable group".
In 2009, the assembly government launched a 10-year homelessness plan which it said would deliver help faster.
A spokeswoman said: "'We have increased funding to support a wide range of front line homelessness services including family mediation services which help young people to return to their families, homelessness prevention education in schools, and help for families at risk of homelessness due to domestic abuse.
"We also fund independent housing advice services across Wales provided by Shelter Cymru, which provide specialist housing advice to families and others to help people keep their homes or find the homes they need."