Ex-Tanyfron Primary head Christopher Barker struck off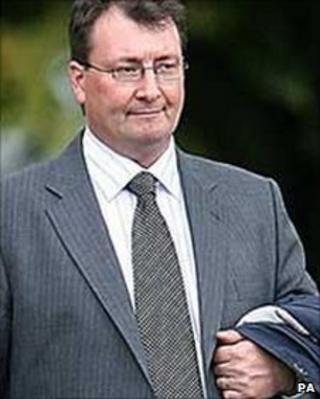 A former head teacher found to have had an "inappropriately tactile" relationship with a schoolboy has been removed from the teachers' register.
Christopher Barker, who was head of Tanyfron Primary School in Southsea, Wrexham, was not at a General Teaching Council for Wales disciplinary hearing.
He was acquitted of sexual assault in 2007, but was sacked as head teacher.
Members of the committee, meeting in Ewloe, decided he was guilty of unacceptable professional misconduct.
They said there had been an inappropriately tactile relationship with the boy and misuse of school funds.
However, they cleared Mr Barker of child protection breaches.
Mr Barker can apply for reinstatement after four years.
He had been accused of letting the boy, known only as Pupil A, sit on his lap and put his hand on his thigh.
He was also said to have allowed the boy - who has behavioural problems - to change gear while he was driving a school minibus and to have spent time alone with him without other staff members present.
Members of the committee heard from former colleagues of Mr Barker.
The chairman of the committee said Mr Barker had carried on with his behaviour despite concerns expressed by his colleagues and governors.