Shannon Yates to receive bravery award for fire rescue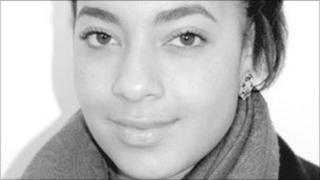 A Rhyl student is to receive a bravery award for rescuing a man from a house fire.
Shannon Yates, 18, was walking home from a friend's house when she was confronted by a smoke-filled property and a woman banging on the outside window, saying her son was inside.
Ms Yates found the 21-year-old man unconscious in a smoke-filled lounge with the fire in the kitchen.
She is to receive the Royal Humane Society testimonial on vellum award.
It is said to be one of the highest civilian bravery awards.
It is being presented during a meeting of fellow members of the Army Cadet Force in London on Wednesday.
"Shannon was a true heroine," said Royal Humane Society Secretary Dick Wilkinson.
"To go into a burning building takes a great deal of courage and she went in twice, knowing on the second occasion how bad things were in there."
The incident happened in December 2009. Ms Yates found the man in the lounge but was driven outside by the smoke where she used her scarf to cover her face before returning to rescue the man.
Steven Grimes died in hospital the following day but the student's actions gave him the best chance of survival, said Mr Wilkinson.
Ms Yates, who hopes for a career in the police force, said she was surprised to receive the accolade, adding that she was doing something anyone would have done.
The award which has been made on the recommendation of the Army Cadet Force Association.
Her father, Sam, said: "We are all very proud of her."