Shannon Yates receives bravery award for fire rescue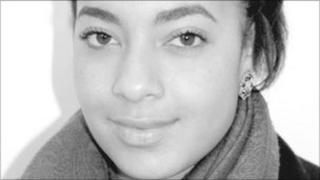 An army cadet from Rhyl has received a bravery award for rescuing a man from a house fire.
Shannon Yates, 18, was walking home from a friend's house when she saw a smoke-filled property and a woman banging on the outside window, saying her son was inside.
Ms Yates found 21-year-old Steven Grimes unconscious in a smoke-filled lounge with the fire in the kitchen.
She received the Royal Humane Society testimonial on vellum award.
It was presented by General Sir Jack Deverell during a special presentation in Hampshire on Thursday.
She will be officially presented with the award by Princess Alexandra at Buckingham Palace in October.
Ms Yates, who is also a student at Coleg Llandrillo, said: "I just did what anyone else would have done.
"I never expected to get any recognition for what happened, I really appreciate everything that I have received."
The incident happened in December 2009. Ms Yates found Mr Grimes in the lounge, but was driven outside by the smoke where she used her scarf to cover her face before returning to rescue the man.
Mr Grimes died in hospital the following day.
General Deverell said: "Shannon showed great presence of mind in this situation and this was an extreme example of determination and courage in the face of danger.
"I think it reflects exactly the expectations set upon the army cadet force, to work for the benefit of the wider community."