England riots: US has no answers says ex-police chief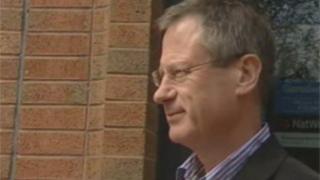 A former deputy chief constable of North Wales Police has criticised plans for US "supercop" Bill Bratton to advise the government, following riots in England.
Prime Minister David Cameron has called for Mr Bratton to help address violence in English cities.
The former New York police chief has become Mr Cameron's new crime advisor.
But Bill Brereton told BBC Wales: "I don't think Bill Bratton has got the answers for us."
Mr Bratton, who is also credited with restoring law and order in Los Angeles after the riots there in 1992, told US broadcaster ABC: "You can't arrest your way out of the problem.
"Arrest is certainly appropriate for the most violent, the incorrigible, but so much of it can be addressed in other ways and it's not just a police issue, it is in fact a societal issue."
Mr Brereton, who was injured during the Toxteth riots in the 1980s, said he was "not surprised by the riots in London and other cities including Manchester and Birmingham.
History repeating
"History repeats itself," he told BBC Radio Wales's Sunday Supplement.
"Thirty years ago to the day tomorrow I was injured. I got the artery in my head cut and battered black and blue, but that's history.
"I suppose I'm not surprised because when you look back through history this is part of the human condition."
Mr Brereton, who served as deputy chief constable with North Wales Police until 2004, added that Britain had experienced rioting in the 1980s and "if you go into history before that".
"These things happen. It falls to the police to pick up the pieces. Police don't run communities, police pick up the pieces afterwards."
He said Britain should be open to learning from other countries' experiences and listening to advice from elsewhere.
But Mr Brereton, who stood as a Liberal Democrat candidate for Delyn in the last general election, added: "I'm not convinced that the American model is as persuasive as some believe."
And he said Britain's politicians could benefit from others' experience more than the police.
"If we are getting chief police officers from elsewhere to come over, let's get politicians from elsewhere to come over and tell our politicians how to do it, because I think it's the politicians that are failing, not the policing," he said.
Home Secretary Theresa May said Mr Bratton was to be consulted as part of a process of learning from people around the world who had experience of tackling gang culture.
"I'm going to be listening to people internationally - yes, from America, but from other parts of the world where they've been dealing with gangs".