Florence Habesch killer's twin jailed for three years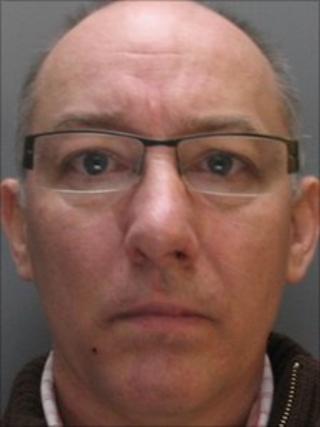 The twin of a double killer has been jailed for three years for helping him after his latest murder - just as he had did 25 years ago with his first.
John Johnson, 48, of Rhyl, admitted assisting an offender to flee.
His brother George Johnson was jailed for life in May for murdering 89-year-old Florence Habesch in her Rhyl home.
Caernarfon Crown Court heard that John Johnson had received a police caution in 1986 after his brother had confessed to stabbing a man.
Judge Merfyn Hughes QC told the court that following Mrs Habesch's murder last February, George Johnson had confessed to his brother John.
The court heard that John Johnson's conscience got the better of him and he informed police about his brother's confession.
However, he had already made arrangements for another man to drive George Johnson to Wolverhampton, the court heard.
Probation appointment
Judge Hughes said George Johnson had been released on licence from a life sentence in 2006 for the 1986 murder, but returned to prison a year later because of involvement with heroin.
He was again released in December 2007 and later moved to Rhyl.
When sentenced in May, the judge at Mold Crown Court said George Johnson must never be released.
After the jailing on Friday, Det Insp Jo Williams of North Wales Police said John Johnson had known about Mrs Habesch's death for nearly 36 hours before he contacted police.
"Before reporting the matter to police, John Johnson had taken his brother to his probation appointment and had also arranged for him to be taken out of north Wales," she added.
"It was only once his brother was in the West Midlands that he contacted police about the murder."