100 jobs hope as Moneypenny opens new Wrexham office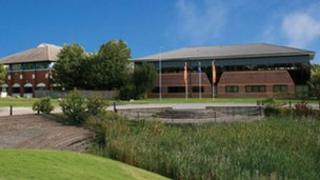 A Wrexham firm providing telephone answering and office services has opened a new building which it hopes will create more than 100 jobs.
Nearly 40 new staff have been employed at Moneypenny's office on Wrexham's Technology Park, and it says it wants to employ another 70 within months.
The firm, established in 2000, currently employs 240 staff.
Managing director Glenn Jackson called it a "significant milestone for our company".
The company said many large firms were using telephone answering and outsourced reception and PA services in recent years to reduce costs.
The new building sits alongside its existing headquarters in Wrexham.