Premier Inn plan for Wrexham's Jacques scrap yard site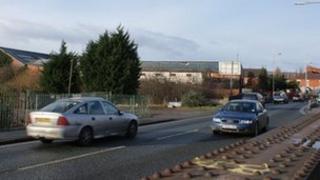 Plans to turn a former scrap yard site into a £6m hotel have been submitted to Wrexham council.
Building contractor Worthington Properties wants to build a Premier Inn at the former Jacques, off Mold Road, next to the railway line serving Wrexham General station.
The 83-bed hotel would create 33 full and part-time jobs, said a spokeswoman.
Work could start next May if a planning application is successful.
Further details of the planning proposals are due to be published on Wrexham council's website.