Air Products submit plans to redevelop Acrefair site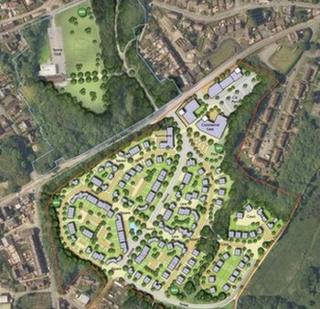 Plans have been drawn up to redevelop the sprawling site of a former big employer in Wrexham with 200 homes, shops and leisure facilities.
Air Products closed its Acrefair site in December 2009, moving production of gas plant equipment to China.
Wrexham council said it had been in talks for some time with the company's agent to develop the land.
The plans are for outline approval, which would then allow a potential developer to take on the project.
Council planning control manager David Williams said the proposals would be considered formally at the authority's February planning committee.
About 200 staff lost their jobs when the plant finally closed after occupying the site for 50 years.
Dozens of documents outlining the plans are available to view on Wrexham council's website.
They show how the southern part of the site - the engineering works off Llangollen Road - would be used for housing.