A4e link to Glyndwr University 'under continual review'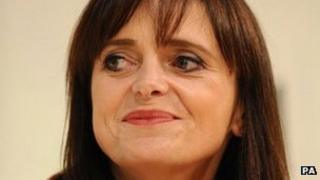 A university says it is keeping its relationship with a controversial welfare-to-work company under review.
It was proposed that Glyndwr University, in Wrexham, would validate courses taught by A4e.
It has since emerged that police are investigating the company which handles UK government contracts worth millions.
A Glyndwr spokesman said it was aware of the allegations. Education Minister Leighton Andrews has asked his officials to monitor the situation.
A4e has also been asked to comment.
The university spokesman added: "Even before these allegations surfaced the period of negotiations concerning the nature of any relationship with A4e had been extended by mutual consent.
"The university is obviously keeping the situation under continual review."
Glyndwr and A4e announced a memorandum of intent to work together last October.
They were due to finalise the details of their relationship last month, but the deadline has been extended.
One of the ideas being considered was for the university to assure courses offered by A4e.
Emma Harrison stepped down as A4e's chair last week, a day after she quit her role as the government's "family champion".
Two police investigations into allegations of fraud linked to the Berkshire-based company are underway, although one is believed to involve a subcontractor.
Four former members of A4e staff have been arrested and bailed until next month. A4e said the allegations dated back to 2010 and were uncovered by its own internal investigation.
The company was criticised after it emerged shareholders were paid £11m in dividends while all of its turnover came from government contracts.
A Welsh government spokesman said that Education Minister Leighton Andrews "is aware that there have been discussions between Glyndwr University and A4e regarding potential collaboration. He has asked officials to monitor the situation."