Plas Madoc Communities First: Wrexham council takeover for defrauded scheme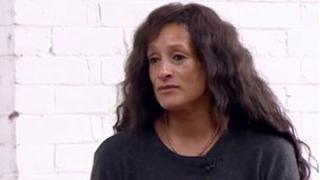 An anti-poverty scheme defrauded of more than £50,000 by its manager is set to be taken over by Wrexham council and extended over a wider area.
Councillors have agreed to support plans for Plas Madoc Communities First to become part of a bigger project.
Welsh government approval will be needed for the proposal.
Last year, the charity's co-ordinator, Miriam Beard, was jailed for 32 months after she admitted diverting some of its funds to herself and her family.
The Plas Madoc scheme has been managed by the Association of Voluntary Organisations in Wrexham (AVOW) since July 2011.
However, from October, the council plans to run it as part of a Communities First cluster of urban villages that would also include Llay, Gwenfro, Penycae and Gwersyllt.
A second cluster would cover the Caia Park and Hightown areas.
A report to councillors said there was no additional money to fund the scheme, even though the Welsh government had suggested that more communities were included.
"Therefore, it is even more important that funds are targeted towards providing services and working with partners to ensure activities and existing services are complementary and maximising resources," it said.
Communities First was launched in 2001 as a Welsh government flagship scheme to provide training, education and job opportunities in deprived areas.
Last year, changes were ordered in the way the programme is delivered.
Miriam Beard was jailed in December 2011 after changing her plea during a trial and admitting nine fraud charges.
The trial heard how Beard, of Henllan, Denbighshire, "milked" the registered charity, diverting money supposed to be used to improve the local community for her own ends and that of her family.
She is due to face a court hearing shortly to determine whether she must repay the money.