Iceland Foods report net profit up 18.5% to £184.3m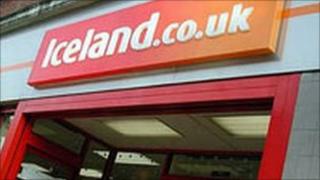 Frozen food chain Iceland has reported record net profits of £184.3m, a rise of 18.5% on last year's figures.
The Flintshire-based retailer said it was the seventh consecutive set of record results.
The company, which employs about 22,000 people, said sales were up 9.4% to £2.6bn, compared to £2.3bn last year.
Chairman and chief executive Malcolm Walker and his colleagues completed a £1.55bn management buyout of the firm in March.
Mr Walker said: "It is fantastic to be able to report the seventh consecutive set of record results since I returned to the business in 2005.
"I am particularly pleased that we have achieved this exceptional performance not by chasing short-term profit targets, but by resolutely doing the right things for our staff and customers for the longer term."
The firm also opened 16 new Iceland stores and five under the Cooltrader chain last year, creating 1,000 jobs.
Iceland Foods Group Limited, based at Deeside, now has 814 stores nationwide.
Mr Walker was one of the company's original founders in 1970.