Paramedic Shaun Foster cleared over misusing flashing blue lights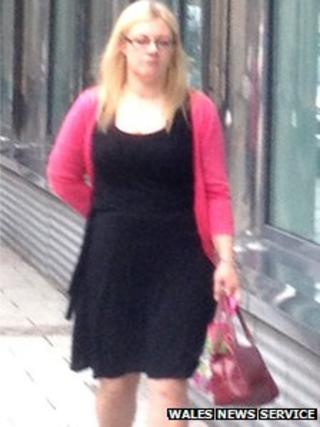 A paramedic has been cleared of misusing flashing blue lights in his car to pull over a woman and tell her off about her driving.
Shaun Foster, 38, used the emergency lights as he drove to work in Wrexham on Christmas Day, 2010.
The Health Professions Council (HPC) found him not guilty of misconduct for wrongful use of emergency signals.
The panel was told he admitted using the lights, but wanted to prevent an accident.
The HPC hearing in Cardiff was told motorist Jennifer Singleton was shocked when Foster jumped out of his vehicle and began ticking her off about her driving.
Quite threatening
Foster told her: "Did you not see me? You made me go up on the verge - you nearly killed me."
Presenting officer Laura Ryan told the hearing how Mrs Singleton was driving along a dual carriageway when she noticed the white car with a blue stripe with blue lights flashing on the dashboard.
Mrs Singleton, 35, is a nurse and recognised Foster from his job as a Welsh Ambulance Trust paramedic.
Miss Ryan said: "She saw the lights and the driver motioned for her to pull over.
"She believed he was on his way to an emergency because of the way he was coming up behind her.
"She pulled up to the kerb. When he got out of the car, he asked her where she was going and told her to drive more carefully.
"She did not know what he was referring to and found him quite threatening."
Dangerous driving
The nurse told the hearing: "I was shocked. It was vigilante action - it was not right for him to stop a member of the public on the road.
"I felt extremely intimidated by the experience. He was driving very fast and so close behind me that I could see his face.
"He was using the blue light. I didn't feel out of control of my car, I knew what I was doing and driving carefully."
Mrs Singleton, who works at Wrexham Maelor Hospital, later gave a statement to police and Foster also reported her for dangerous driving but no action was taken.
Kate Stone, defending Foster, said: "He says he stopped her out of concern for her safety and the safety of other road users.
"It was a spontaneous reaction to an incident, a spur of the moment decision in order to prevent an accident."
Formal written warning
Ambulance Trust investigating officer Keith Williams said: "I believe Mr Foster was frustrated with Jennifer Singleton's actions and he pulled her over to tell her off.
"His actions in stopping her were more befitting of a policeman.
"He didn't need to have the lights on and we believe it constituted misuse and he was issued with a formal written warning."
Police were also called in to investigate and told Foster to "leave it to us in the future."
The hearing was told a paramedic should only use flashing lights at an emergency, responding to an emergency, to let people know they are near or if there is a hazard.