Belief proof for pupils for Flintshire faith school free buses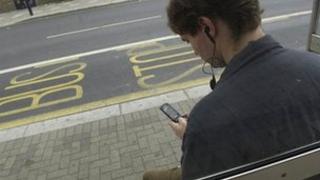 Children unable to prove their religious beliefs could lose free bus travel to school after controversial plans were approved by council leaders.
Flintshire council's cabinet has voted to axe free transport for pupils attending faith schools.
Children will be exempt from the move if they can prove their beliefs with such evidence as baptism certificates.
The council has said that withdrawing the discretionary funding could save up to £100,000 a year.
Flintshire's cabinet was asked to approve the new home to transport policy for denominational schools on Tuesday.
The authority is believed to be one of the first in the UK to impose charges for transporting children who cannot prove they are of the denomination of the school.
The charges will apply to new admissions to faith schools from September 2014.
The authority is also looking at other ways to cut its £6m school transport bill.
Councillors recently agreed to introduce new charges for post-16 students from September as part of its plan to reduce the school transport bill.
It said in January that it would continue to honour minimum statutory requirements but now it was reviewing some of the additional discretionary assistance it provided.
This included changing its policy on providing free transport to denominational schools, which had been granted irrespective of whether pupils could provide evidence of their faith.
The Church in Wales has criticised the proposals saying that a change of policy in the county will disadvantage some families.
'Divided'
The council says an increasing number of students are travelling to Cheshire and Lancashire to study so it is also considering providing free transport to specified local places only in a move expected to save about £51,000 a year.
The authority held a consultation with parents, schools and and other interested parties.
Affected schools were asked to comment, including St Richard Gwyn in Flint, as well as the Catholic diocese of Wrexham.
The council received a total of 638 responses, with 542 (85%) strongly disagreeing with the proposals.
A report before the cabinet on Tuesday said: "A high proportion of the responses disagreed with the proposed changes to discretionary entitlement to transport.
"However the reasons for opposition were divided with some opposing all provision of transport to denominational schools - except where they happen to be the nearest school - and those wishing to retain entitlement for all irrespective of their faith."