Flintshire faith school bus funding cut rethink ordered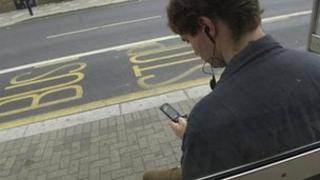 A rethink has been ordered on plans to cut funding for transport to faith schools for Flintshire pupils unable to prove their religious beliefs.
The council's cabinet had approved the cut, but a scrutiny committee meeting has now decided to refer it back for further consideration.
The council said the move could save up to £100,000 a year.
Children who can prove belief with evidence such as baptismal certificates would be exempt from charges.
The lifelong learning scrutiny committee does not have the power to overturn the decision if it disagrees with it, but can pass on its views to the cabinet before a decision is rubber-stamped.
The charges are set to begin in September 2014.
The Church in Wales has criticised the proposals, saying that a change of policy in the county will disadvantage some families.
Other school transport changes include new charges for over-16s.
It is also considering ending transport support for students travelling to Cheshire or Lancashire to study by specifying local sites only which will be eligible for transport funding.