Llangollen chain bridge restoration gets £350,000 lottery grant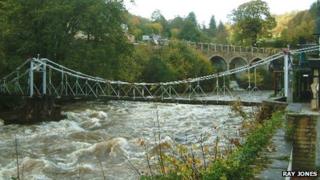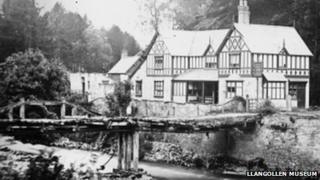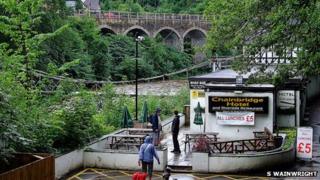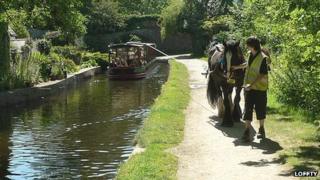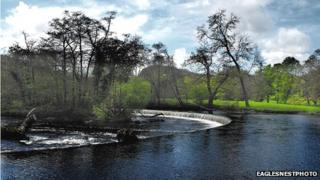 Work is expected to start this summer on the £465,000 restoration of Llangollen's historic chain bridge.
It could be reopened next year once the bridge has been dismantled and restored, re-establishing a link between Llangollen Canal and railway line which was closed 30 years ago.
The town and community council began raising funds for the work in 2007.
The Heritage Lottery Fund has pledged £350,000 meaning work can start soon.
Seamus O'Keeffe, who runs the Chainbridge Hotel next to the landmark, said despite its current condition it still proved a draw for visitors.
"Having it restored is a wonderful thing for the hotel and the community," he said.
"It has been an important thing locally for a number of years."
Town council clerk Gareth Thomas said once reopened it would re-establish the link between the railway and canal for a whole "new generation to appreciate and use".
However, he pointed out funding from other sources still needed to be secured.
The current bridge was constructed in 1929, although the original was built in 1817.
It was devised by a local coal merchant looking to create a cheap transport route across the River Dee to enable coal from Llangollen Canal to cross the river to the A5 road, bypassing tolls.
The bridge spans the River Dee which itself runs parallel to the railway line on one side and Llangollen Canal on the other near its source, Horseshoe Falls.