Wrexham council to consult over cuts to services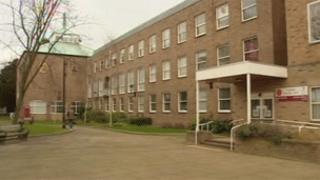 Wrexham councillors have voted to consult on a range of cuts to services as it faces a £45m budget shortfall over the next five years.
A report recommended consultation on a series of options from playground closures to social care changes.
The authority's executive board agreed to launch consultations between now and mid December.
Board member Malcolm King said it was hoped final decisions would be made in January 2013.
Councillor King, Wrexham's lead member for policy, finance, performance and governance, said the local authority was being forced to look at savings "right across the board".
Considerations include a reduction in the use of temporary accommodation for homeless people, reviews in adult social care, the possible closure of some libraries and changes to lifelong learning.
The closure of 103 playgrounds - or their transfer to community councils - is also being considered.
'Fundamental look'
The consultations follow the Welsh government's draft budget which revealed an overall cut of 3.5% for Wrexham in 2014/15.
The report, discussed on Tuesday, said: "The overall package approach to reshaping services will involve taking a fundamental look at all areas of the council's work so that resources can be used as effectively as possible.
"The council now estimates a funding shortfall of at least £45m over the next five years."
Prior to the Welsh government's budget announcement in October, the Welsh Local Government Association (WLGA) warned that most councils were unprepared for the scale of cuts.
Many of Wales' 22 councils have already started to plan for how they will meet their budget shortfalls.
It is expected that cuts to services such as libraries, refuse collections and public toilets will be made across the country.