Cameras will record 'rude' parking officers in Denbighshire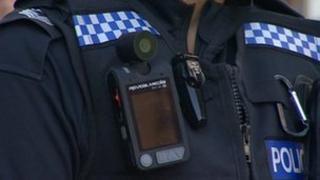 Council parking staff are to wear body cameras to improve their security, as well as recording evidence when they are accused of being rude.
There have been recent complaints about officers' behaviour, according to a report for Denbighshire council.
The council employs seven full-time civil enforcement officers and their work is being reviewed.
Most comments referred to officers in general rather than individuals, the report said.
It added: "This is obviously something we must take very seriously."
On the introduction of body cameras, the report said: "They will have the obvious security benefits but will also help provide vital evidence in instances where the civil enforcement officer is alleged to have been rude or discourteous."
The council's officers raised £281,055 through on-the-spot notices in 2012-13.
Of the 8,322 notices issued, 6,335 were in Rhyl.