Paedophile Robert Bill's trial in Morocco adjourned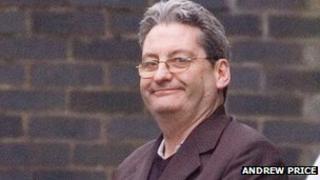 The trial of a man accused of abducting and raping three six-year-old girls in Morocco has been adjourned.
Robert Bill, originally from St Asaph, Denbighshire, was arrested in the port town of Tetouan in June last year after residents allegedly heard a girl screaming in a car.
The 59-year-old is also accused of an attack on another child in Tetouan and another alleged victim in the nearby town of Chefchaouen.
The trial will resume on 11 February.
Bill was detained in June 2013 after residents surrounded his Spanish-registered car and notified police.
The girl he allegedly abducted, who was from a family in Tetouan, managed to escape, it has been reported.
Bill was alleged to have raped another young the girl in Chefchaouen several days earlier.
He was a resident in the town of Ceuta, a Spanish enclave in northern Morocco, and a police arrest warrant had been issued in Madrid for paedophilia and kidnapping, according to reports.
Bill is also wanted by the Spanish authorities for the attempted abduction of a 12 year-old child at Velez Malaga in 2011.
The former teacher who later ran a business as a playground designer, has previously been jailed in the UK for child sex offences and has been described by a judge as a "sexual predator".
In March 2009 he was jailed for six years at Caernarfon Crown Court for the attempted abduction of a five year-old girl in Holywell, Flintshire, in 2007.
He later appealed and after pleading guilty before a retrial, was then sentenced to a two year prison term at Chester Crown Court in 2010.
He had also admitted breaching a Sexual Offences Prevention Order.
After leaving prison, Bill travelled to Spain and was working as an estate agent when police in Malaga issued a warrant for his arrest.