Denbigh's North Wales Hospital repair costs inquiry resumes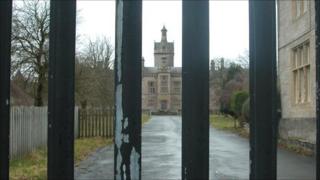 A planning inquiry over work to safeguard a derelict former hospital is resuming after a two-month break.
The ex-North Wales Hospital in Denbigh closed in 1995 as part of a reorganisation of health services.
Denbighshire council said it paid £900,000 for work on the hospital after claiming the site's owners failed to comply with an urgent works notice.
But the owners are challenging legal notices issued by the authority involving about £450,000 worth of work.
Freemont (Denbigh) Ltd claims the bill is excessive and unnecessary and is challenging an order that it has to pay the cost of the work.
The inquiry in Denbigh is due to run for three days.