Salford 'Jam Butty' holiday camp in Prestatyn reprieve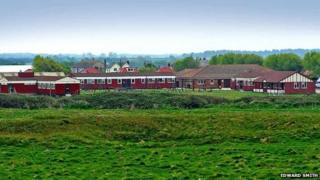 A north Wales children's holiday camp has been given a two-year reprieve from closure.
The Salford Children's Holiday camp - nicknamed Jam Butty Camp - opened in 1926 but trustees said it would close this year, a year earlier than planned.
They blamed unexpected bills, no more funding from owners Salford council and low bookings at the Prestatyn site.
But a campaign was launched to save it and now a working group will aim to keep the camp open until at least 2015.
The camp is for children living in Salford, Greater Manchester, but just seven out of 80 primary schools in the city said they would use it next year.
Bernard Pennington, a Salford councillor who chairs the camp's management committee, said they would allow "one last effort" to show whether the camp was still viable.
"A lot of people have an emotional attachment to the camp which is why we have decided not to close it yet - otherwise we'd have sold it and reinvested the money into bursaries for children who cannot afford holidays," he said.
The working group will look for new sources of funding to cover the annual running costs of up to £90,000 a year to run, he added.