Glyndwr University responds in foreign student visa probe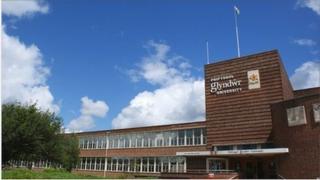 Glyndwr University has sent its response to the UK government after it was suspended from recruiting overseas students.
The Wrexham-based university lost its trusted sponsor status in June following a Home Office investigation into alleged visa fraud across the UK.
Nearly 50,000 immigrants may have obtained certificates in English despite not being able to speak it.
The UK Visas and Immigration department now has 20 days to respond.
English language certificates are required for a UK student visa and the probe followed a BBC Panorama investigation.
Glyndwr University was downgraded from its status as a "highly trusted sponsor" of student visas by the UK government.
In addition, 57 private further education colleges had their licences for admitting foreign students suspended.
Approximately 3,040 of Glyndwr's 8,800 students are from overseas (non-EU).