Public opinion sought over Deeside incinerator plan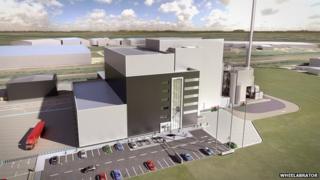 The public is being asked for its opinion on plans for an incinerator on Deeside.
US company Wheelabrator has said its Parc Adfer facility would process up to 200,000 tonnes of household waste and produce energy to run 30,000 homes.
But Natural Resources Wales will ask residents' opinion on the bid for an environmental permit to run the plant.
The public has until Tuesday 3 February, with a drop-in session on 7 January at Deeside Leisure Centre.
Health bodies have also been spoken to.
A public consultation on the proposal in general was held earlier in the year.