Glyndwr University appoints new interim vice-chancellor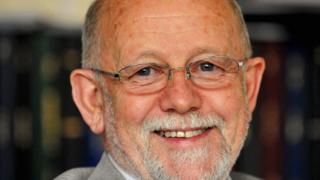 Glyndwr University has appointed an interim vice-chancellor three weeks after his predecessor left the role.
Prof Graham Upton, who was vice chancellor at Oxford Brookes University and Cumbria University, will take up the role from Monday.
His predecessor Prof Michael Scott formally leaves in March, but departed on 1 January to do research.
Glyndwr has had an operational and academic restructure in recent months.
Last June, the university was suspended from recruiting overseas students after a Home Office investigation into alleged visa fraud.
Its right to sponsor foreign students was reinstated in November.