Wrexham's Vic music studio future uncertain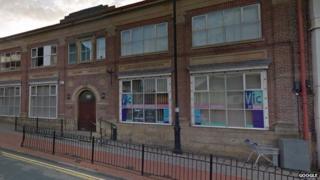 A music studio and rehearsal space used by young people and aspiring bands in Wrexham town centre is under threat of closure.
The Vic music studio, based inside the Victoria youth people's centre, opened in 2006 as a low-cost space for young musicians.
But Wrexham council is consulting on the future of the facility as it needs to make £11m in budget cuts.
Around 400 musicians are estimated to have used the studio since last April.
Local musician Mark Huckridge said: "Young musicians need places like this in which to thrive as artists and, most importantly, enjoy themselves in a safe, productive environment."
In a statement, Wrexham council said: "We are currently undertaking consultation with stakeholders about the future of this facility."