Corwen hydro-electric power scheme: 100,000 shares bought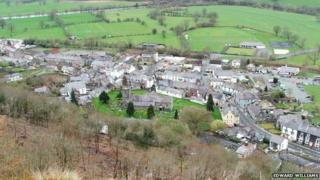 More than 100,000 shares have been bought in a community hydro-electric power scheme in Denbighshire.
The project in Corwen - channelling water from a reservoir down a 150-metre drop - would guard against flooding as well as generate power for 30 homes.
The Corwen Electricity Co-operative, which said it expects to gross more than £800,000 over 20 years, launched an offer for 300,000 £1 shares.
A minimum investment of £250 is required.