Wrexham's Waterworld leisure centre demolition not likely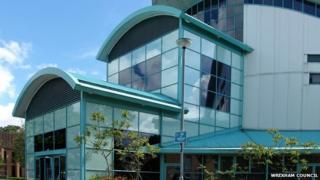 A plan to demolish Wrexham's Waterworld leisure centre and replace it with a £12m state-of-the-art facility looks set be abandoned.
Councillors on a scrutiny committee voted not to go ahead with the project and said the existing centre should be handed over to a leisure trust.
The decision will go before the council's executive board next Tuesday for final approval.
In February council officials advised the project was "no longer affordable".
A condition survey found the Waterworld centre could be maintained in its present state up until 2035, but it would be "very tired" after 20 years.
The leisure complex was opened by the Queen in 1998 after a major refurbishment of the the town's swimming baths.