AMRI chemical factory in Holywell to close with 62 job losses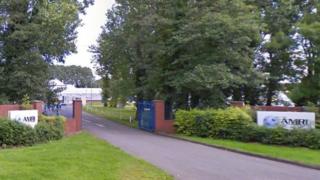 A chemical factory in Flintshire will be closed with the loss of about 62 jobs, it has been announced.
The Albany Molecular Research Inc (AMRI) plant in Holywell provides chemical development services and manufacturing services of active pharmaceutical ingredients.
Following a consultation process, the company said it planned to end operations by the end of 2015.
AMRI said it would move work at the Holywell site to other facilities.
William S Marth, AMR's president, said: "This was a difficult decision as it impacts team members who have made valuable contributions to AMRI.
"We will work diligently to ensure the closing of the Holywell facility goes as smoothly as possible for our customers and employees."
AMRI has previously said the site had failed to act as a channel between Europe and the United States and now it did not fit in with the "new strategic direction" of the company.