Deeside Leisure Centre library shake-up agreed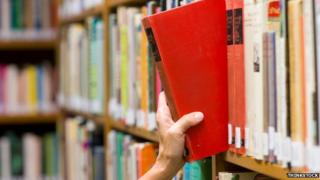 Three libraries will shut in Flintshire when a central hub opens at Deeside Leisure Centre.
Libraries at Hawarden, Mancot and Queensferry will be closed under the plans agreed by the council's cabinet committee on Tuesday.
A report to the committee said the changes would make a significant saving in building costs and future repairs and maintenance.
The plan was agreed despite concern some may be unable to get to the hub.