Horse whisperer jailed after being on the run for 11 years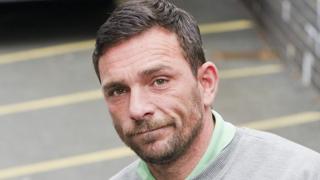 A show jumper and horse whisperer who had aspirations to join the British Olympic team has admitted being on the run for 11 years.
John Anthony Barlow, 40, of Mold, left an open prison on temporary home leave in May 2004 but never returned.
During this time, working under the name of John Johnson, he became well thought of in the equine world.
He was caught while meeting his young daughter for the first time, and jailed for 12 months at Mold Crown Court.
In a letter to Judge Rhys Rowlands, the defendant said that he decided not to return because he feared being sexually abused in prison.
'Deterrent'
But in jailing him, the judge said there had to be an element of deterrent to discourage others from doing the same thing and there was also a need to maintain public confidence in the system of preparing prisoners for release.
The court heard Barlow originally received a five year sentence for wounding with intent at Chester Crown Court in 2002 and was on home release from an open prison at Sudbury in Derbyshire two years later when he failed to return.
While on the run, he competed at tournaments around the UK and it was only on 21 April this year that he was arrested.
Police officers went to Broughton Retail Park following information from a number plate recognition system.
It was there they found Barlow meeting the child he had only recently discovered was his daughter.