Fines warning issued over too much rubbish in Flintshire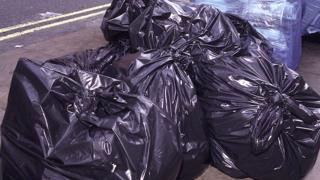 Householders who persistently leave out too much rubbish in Flintshire will face fines from next year.
The move by Flintshire council is partly aimed at increasing recycling rates to meet Welsh Government targets.
A report to the council's cabinet said if enforcement action fails, it will need to reconsider introducing three-weekly bin collections.
From June 2017, all rubbish will need to go into wheelie bins and anything else will not be collected.
Then from September, anyone still leaving rubbish outside bins will face fixed penalty notices.