Tenants' opinions on Plas Madoc improvement work sought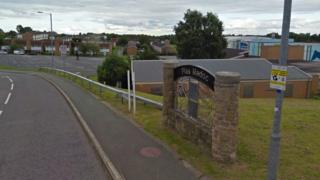 Tenants on the Plas Madoc estate in Wrexham are being asked their opinion on proposals to improve their homes and surroundings.
The council plans to put external insulation on 400 homes to make them warmer and improve their appearance.
It also wants unpopular properties to be redesigned, small gardens to be altered to make better use of space and to provide designated parking areas.
Open days on Wednesday and Thursday are on at Splash Magic Leisure Centre.
A 3D model of the estate and how the housing could look afterwards will be available to view.
The work could see new housing provided as well.
New kitchens and bathrooms have already been installed in many of the estate properties as part of a £54m housing improvement scheme.
Demolition of 22 three-storey properties in the Peris and Gwynant areas of Plas Madoc is due to take place towards the end of 2016.
Wednesday's open day runs from 13:00-19:30 BST and Thursday's from 09:30-13:30 BST.