Rhuddlan derelict land declared natural reserve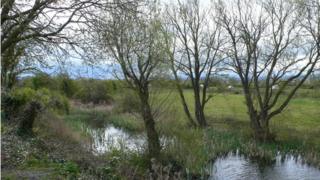 A former dumping ground which has been transformed into a wildlife haven has been officially designated a nature reserve in Denbighshire.
A special opening ceremony is being held at Rhuddlan Nature Reserve on Friday.
The process to transform the former derelict land began in 2009 with help from locals and Denbighshire council.
Councillor Barbara Smith said: "The site has slowly developed into an impressive green open space."