Suspended Wrexham childminder has appeal dismissed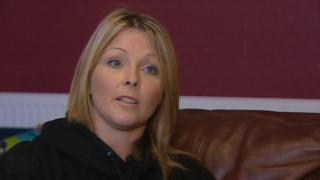 A Wrexham childminder who was suspended after an unannounced inspection has had her appeal dismissed.
Inspectors visited Blythwood Childcare Services, run by Helen Wynne, on 28 July following an incident involving a two-year-old child locked in a minibus.
Mrs Wynne was on holiday at the time and the childminders left in charge were found to be looking after too many children.
Mrs Wynne was suspended from the childminders' register.
The Care Standards Tribunal heard the two childminders were caring for a maximum of 10 children under five, which was above the permitted ratio of more than three children under five per childminder.
Enforcement action began almost immediately and parents were called to collect their children.
Judge Melanie Lewis said the incident involving a child who was "left unsupervised and locked in a minibus" is still under investigation.
The "precise timing and detail" of what happened remains in dispute, she said.
Flawless record
Mrs Wynne challenged her suspension, pointing to her flawless record as a childminder and testimonials from parents.
But her appeal was dismissed by Judge Lewis who said she had gone on a planned holiday to America without arranging extra cover.
Judge Lewis said the reason for the care ratio was "self-evident" and there were "grounds for thinking" that children may have been put at risk.
Mrs Wynne's suspension is due to expire on 8 September.