Wrexham hosts WW1 exhibition, Windows on the World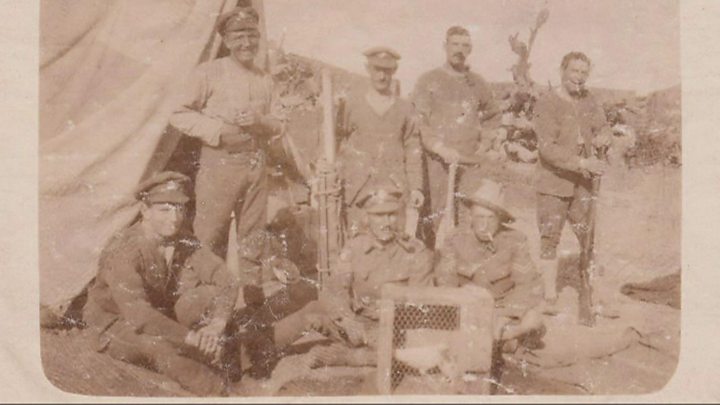 Welsh regiments' roles in Egypt and Palestine during World War One are being showcased at Wrexham Museum to mark the centenary.
A Royal Welch Fusiliers Regimental Museum trustee said while attention has focused on Passchendaele, many Welshmen also fought and died in the Middle East.
The exhibition includes films and poems written by soldiers at the time.
Windows on the World will also go on tour to Cardiff and Brecon.
Gen Jonathon Riley, chairman of the trustees of the regimental museum, said Third Gaza was a divisive battle which opened the way for the capture of Jerusalem and the end of Ottoman rule in the Levant, a large area in the eastern Mediterranean, and Arabia.
He said Welsh battalions' regiments made a crucial contribution to victory.
The exhibition, which takes place until 6 January, is funded by a heritage lottery grant and the Welsh Government.
It is the latest in Wrexham council's programme of events marking the centenary of the war.