No O2 mobile signal for Bronington for nearly two weeks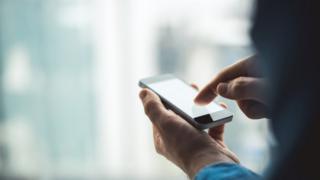 A village near Wrexham has been without a mobile phone signal for nearly two weeks.
People living in Bronington have complained to mobile phone company O2, which operates a mast on the outskirts of the border village, over the lack of signal.
The area has been without coverage since 4 January shortly after the service was upgraded.
O2 says that engineers will be on site on Tuesday.
About 130 people have joined the Bronington Community Group, which is raising awareness of the problem.
Group member Adrian Webb said that many in the local business community using work phones were unable to contact clients.
He added that other community members are elderly and vulnerable and rely on their mobile phones for urgent calls to services and relatives.
Linda Taylor, a child minder, said that the lack of signal has meant that she had been unable to receive calls and texts from parents.
She also said that schools had been unable to send texts to parents regarding school closures.
O2 had recently upgraded the service in the area from 2G to 4G.
Residents said that there had not been any major issues with the signal previously and any problem had been resolved within 48 hours.