National Trust's oldest volunteer celebrates 100th birthday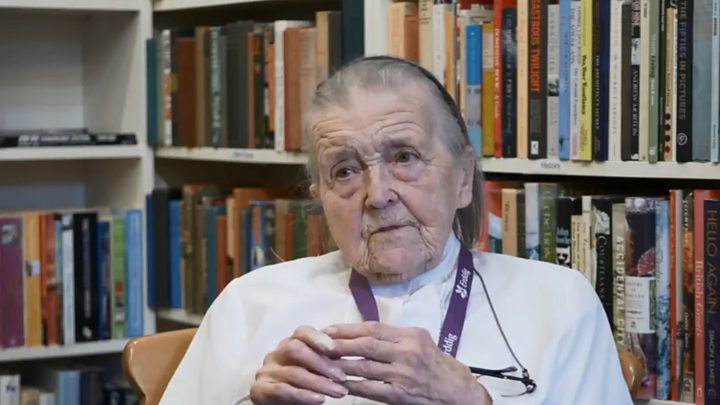 Joan Capel was born in 1918, the year some of the first women gained the right to vote in the UK.
She will celebrate her 100th birthday on Friday at the National Trust's Erddig Hall in Wrexham, where she has volunteered for 26 years.
To mark the occasion, she has recorded her account of what it was like growing up in the 1920s and the limited career options available to women.
She said the role of women today "had changed beyond all recognition".
Ms Capel said she would have loved to have had a career in journalism but if she had told her father he would have told her "you can't do that".
"There were three jobs available to educated women; you could be a school teacher, a nurse or a secretary," she said.
Ms Capel said the opportunities for young women now are "out of this world compared to what they were".
Her recollections will be used to launch the National Trust's themed programme of events which explore untold stories of women that have shaped and safeguarded the trust's "special places".
Ms Capel has lived all over the UK doing various secretarial jobs - and when she retired she was drawn to volunteer at Erddig, first as a steward and now in the bookshop.
I am very fond of books," she said.
"I try very hard not to take too many home.
"I've been volunteering for 26 years now and I suppose the original idea was it was a job worth doing."
Ms Capel has offered her advice to the young women of today.
"Have confidence in yourself," she said. "I had opportunities that I didn't take because I hadn't the confidence.
"Make up your own mind... it's really important that you stick to it.
"And just because a job is easy, don't think that you need not work."
She joked she did not necessarily take her own advice but it was "still good advice".