Gateway to Wales hotel fire cause 'electrical'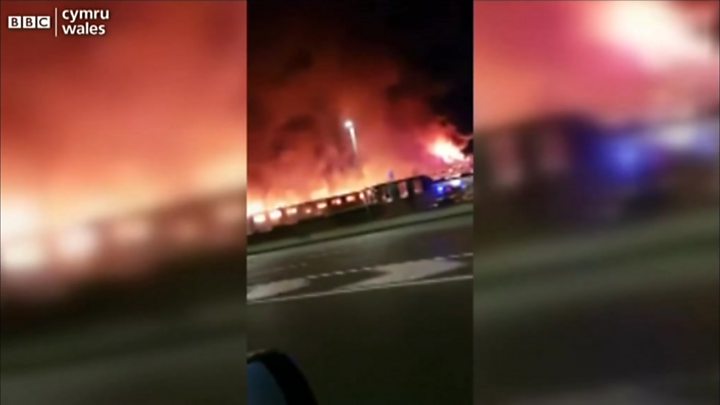 The cause of a blaze that wrecked a Flintshire hotel is likely to have been electrical, North Wales Fire and Rescue Service has said.
It destroyed the first floor, roof and most of the ground floor of the Gateway to Wales Hotel, near Queensferry, on 18 December.
Forty-seven people had to be evacuated and about 60 firefighters tackled the fire during the height of the incident.
Roads and a nearby school had to be closed because of billowing smoke.