Fire crews tackle Deeside recycling plant blaze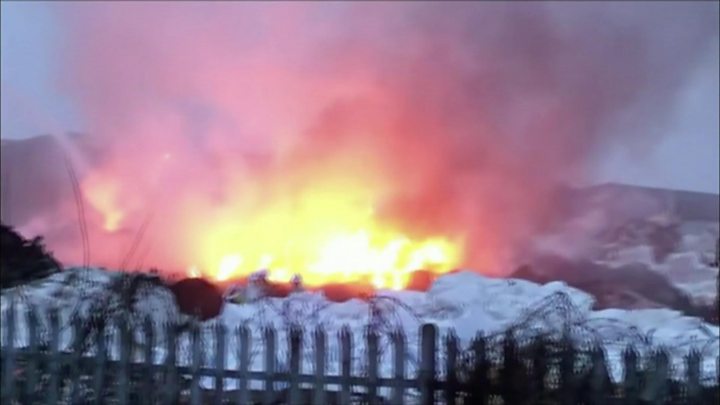 Firefighters have extinguished a big blaze at a recycling plant in Flintshire.
About 30 firefighters were called to Factory Road, Sandycroft, on Friday evening and they remained on the scene until Saturday afternoon.
The blaze involved mattresses and bales of household waste and covered an area of 164ft (50m) by 98ft (30m).
The cause is not yet known, said a spokesman for North Wales Fire and Rescue Service.