Anglesey council head David Bowles leaving £270k post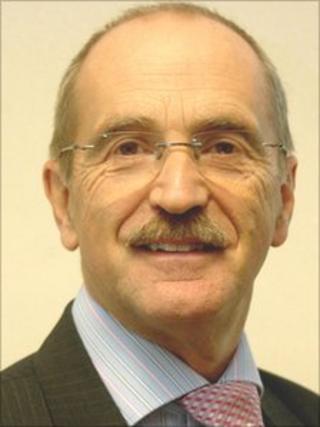 The interim managing director brought in to run crisis-hit Anglesey council is to leave his £270,000-a-year job.
David Bowles has decided to end his involvement with the authority.
The Welsh Assembly Government has transferred powers away from councillors to a panel of commissioners due to political in-fighting.
They said they had received the "utmost co-operation" from Mr Bowles, who had steered the council "through a period of great uncertainty."
He will leave on 30 April and the appointment of his successor will be made by Local Government Minister Carl Sargeant.
In the meantime, from 1 May, the role of interim managing director will be delegated to the corporate director for education and leisure, Richard Parry Jones.
In a statement the commissioners said: "We have been impressed with the work that David has undertaken in Anglesey since his initial interim appointment.
"He has steered the council through a period of great uncertainty, worked diligently in the interest of Anglesey and extended his time at the council to see through work to finalise next year's budget.
"The commissioners have received the utmost co-operation from David and his staff since taking up their duties and wish to personally thank him for allowing the commissioners to get to the next phase of the Anglesey recovery very quickly."
Mr Sargeant appointed the commissioners earlier this month to to end what he called the "politics of the playground" between councillors.
It is the first time in the UK that executive power has been transferred away from councillors.