Anglesey council: Richard Parry Jones is new chief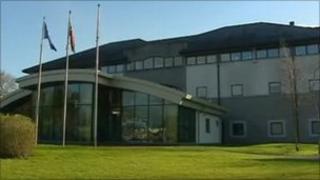 A new interim chief executive of Anglesey council has been appointed.
Richard Parry Jones, the authority's director of education and leisure, will take up the role on 1 May.
It is the latest move at the troubled council, which is being run by assembly government-appointed commissioners after years of political infighting.
"Richard will provide the continuity and stability needed here," said Anglesey commissioner Mick Giannasi.
His appointment received ministerial approval after his name was unanimously endorsed by the commissioners.
Mr Jones, described as one of the longest-serving directors of education in Wales, will succeed current interim managing director, David Bowles, who leaves the authority on 30 April.
Mr Jones said he looked forward to working with the commissioners, councillors and staff to move the authority forward and ensure sustainable recovery.
"Many challenges lie ahead, not least addressing future budget pressures, but we must now continue to focus on delivering high quality services on behalf of the people of Anglesey," he said.
Mr Giannasi said that Mr Jones was "greatly respected".
"As commissioners, we have also been particularly impressed with his positive approach to collaborative working in education across North Wales," he said.
The commissioners were sent in to run the troubled council last month after years of political infighting.
On 12 May the full council will be asked to re-designate the post of managing director as chief executive, and to approve terms and conditions for the role, said the council.