Gwynedd waste charge plan for commercial holiday homes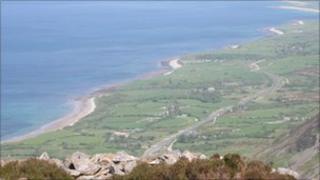 Owners of holiday homes used as commercial properties in Gwynedd may have to pay £225 for waste collection.
The cash-strapped council, which is discussing the idea on Tuesday, believes potentially it could create up to £102,000 of extra income.
The authority says it is currently facing a shortfall in funding of £38m.
One company which manages holiday properties in the county said it would have to wait to see if it had any impact.
In a report councillors will be told that holiday homes "have been a prominent topic in the context of the way they are dealt with in connection with local taxation", for some time.
It adds that the council needs to generate income and that potentially 455 holiday homes within the county could be eligible for the £225 annual charge.
Currently the properties receive a domestic waste collection service similar to around 60,000 other households in the county.
Paul Shaw of Shaws Holidays, which rents out property in Gwynedd, said he had not heard of the plans.
"We'll await the outcome with interest to see if it has any effect on property owners," he added.