Bangor skatepark in memory of Darren Frost approved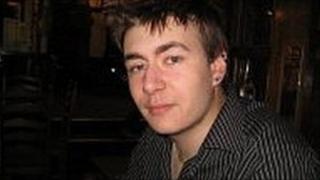 Councillors have given their backing to plans to create Bangor's first skatepark, on playing fields in memory of a teenage skateboarder.
Friends and family of Darren Frost, 18, who died in a road accident on Boxing Day 2009, have been campaigning for a skatepark in his memory.
Councillors heard that the park at Bae Hirael would be an appropriate memorial to him.
Gwynedd planners agreed on condition that work is started within five years.
His mother Hazel said her son would have enjoyed the skatepark because he was passionate about the pastime.
She said she was delighted the plans had been accepted in such a short period of time.
"It's more than I could have hoped for because realistically I thought it would take up to two years just to get to the planning stage, but this has happened in just over 12 months," she said.
Mrs Frost said it had followed "20 years of campaigning" in the city for a skatepark, aside from the work she had done in her son's memory.
"I'm sorry Darren won't get to use it, but it will bring fun and enjoyment not just to skateboarders, but also BMX bikers... anything with wheels really," she added.
A report said it was far enough from homes, but not too far to prevent supervision.
One letter was received by the council objecting to the plan on the basis of land ownership, and the need to fix a steel safety rail on the boundary with the adjacent Beach Road.
The hope is the skatepark will be up and running before the school summer holidays.
More fund-raising events are also planned - for either further skateboard "pods", or other sport-related park areas.