Posters of missing Alison Manning put up in Llandudno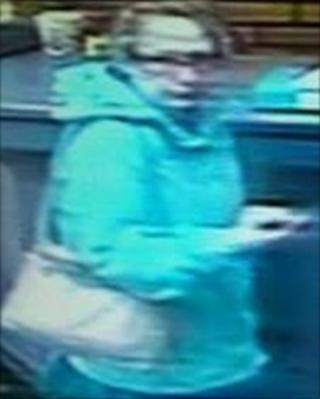 Police have distributed posters asking for help finding a woman who went missing from a Conwy Hotel.
The posters have gone up in Llandudno, where Alison Manning left the Risboro Hotel at 2130 BST last Friday.
Ms Manning, 58, from Market Drayton, Shropshire, contacted a family member at about 2300 BST, but has not been heard from since.
North Wales Police said they hoped the posters, and leaflets, would "help to jog people's memory".
Insp Ian Verburg said: "Llandudno is a popular town and holiday destination and it can be busy on a Friday evening.
"It's possible that someone may have seen Alison after 9.30pm last Friday and if so, we are appealing for that person or those people to please come forward and speak to us."
He said concern was "mounting" for her safety.
Anyone with information is asked to contact 101 if in Wales, 0845 6071001 (Welsh language), or 0845 6071002 (English).