Anglesey council finance director suspended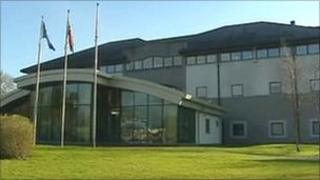 One of the most senior officers at Anglesey council has been suspended.
Director of finance David Elis-Williams has been relieved of his duties pending a disciplinary investigation.
Anglesey council has been run since March by commissioners appointed by the Welsh Government although it is not clear who took the decision to suspend Mr Elis-Williams.
The council says the inquiry will be carried out by an independent person to be named.
A spokesperson said: "The suspension is without prejudice to the investigation of the allegations against him, which are not of a criminal nature."
Local Government Minister Carl Sargeant has given the go ahead for the appointment of an interim replacement.
Oxford-educated Mr Elis-Williams has worked for Anglesey council for 16 years, joining the newly-created authority in July 1995.
He previously spent 12 years at the former Gwynedd county council and five years in UK government agencies.