Iwan Davies is new Conwy council chief executive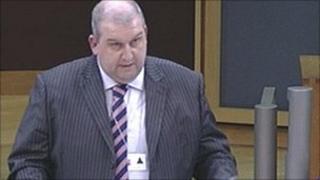 Conwy council has appointed a new chief executive, defying the Welsh Government which wants councils to share senior staff to save money.
Iwan Davies, the council's acting corporate director since March 2010, was offered and accepted the post after a meeting on Thursday.
Local Government Minister Carl Sargeant has asked councils to work together to reduce senior staffing costs.
But he has said he has no power to overturn Conwy's decision.
Mr Davies had previously held the post of head of legal and democratic services at Conwy before becoming part of the council's interim management arrangements last year.