Conwy £161m VAT sister 'not dishonest'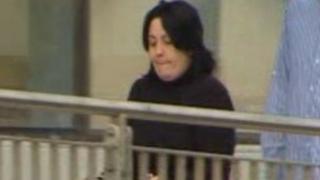 One of two sisters accused of trying to reclaim £161m of VAT they never paid has told a jury she was not being dishonest.
Andrea Vaughan-Owen, 42, of Colwyn Bay, told Caernarfon Crown Court she was under pressure due to a custody battle.
It is also claimed she and her sister Roberta, 37, claimed tens of thousands of pounds in benefits to which they were not entitled.
The sisters deny nine charges and the trial continues.
Taking to the stand the elder sister denied either of them had tried to obtain invoices from a number of companies so that they could use them to make the false reclaim of VAT.
She also denied prosecution claims she had made inquiries about a range of luxury items, including a Rolls Royce costing more than £200,000, because they thought millions of pounds would be paid to them.
VAT form
Ms Vaughan-Owen said they had simply made the inquiry because they were planning a business offering weddings and the car would have been part of that service.
She told the jury at the time the VAT form was filled in and submitted she had been fighting over the custody of her children and there were also proceedings for the repossession of her home.
She said that neither she nor her sister were in the "correct state of mind" at the time.
"I didn't know what I was doing. The only thing I wanted was to get my children home for Christmas," she said.
When she was asked what was the purpose behind filling in the VAT form, she said: "I don't know, I don't know where my mind was".
The prosecution has alleged the sister used benefit money they were not entitled to to live a life "beyond the dreams of honest working people".
The court has heard they shared a £400,000 home in Colwyn Bay, rented out a second property, had private health care and paid for private education for Andrea's children.
The sisters deny furnishing false information by submitting a claim for a VAT refund of £161m in 2008, registering companies for VAT purposes and attempting to obtain invoices to substantiate a claim for a VAT repayment, insurance fraud, and being involved in fraudulent activity to obtain tax credit payments.