Anglesey wholesaler Webbs announces 20 job cuts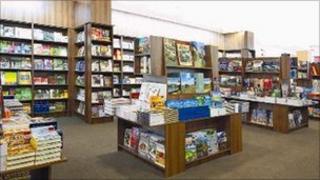 A book, stationery and toy wholesaler says it is to cut more than 20 jobs on Anglesey due to a downturn in retail sales.
Menai Bridge-based Webbs said it has started the process of cutbacks among the 160-strong workforce.
Director Mike Webb said problems pre-date the Christmas period, adding that the "retail market has been collapsing" over the last few years.
A final figure on the jobs cuts is not yet known.
The company's business is mainly book-based and includes supplying national accounts throughout the country.
Webbs has been trading since 1928.