Anglesey public toilets saved from budget cut closures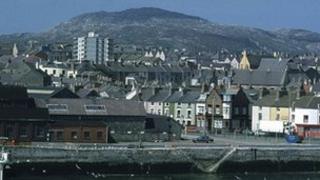 No toilets will close as part of cost-cutting measures on Anglesey after the council said it had listened to people's concerns.
The leader of Anglesey council Bryan Owen said people in the tourism industry had been against the idea.
The authority is in the middle of a consultation process to find savings of nearly £3m from next year's budget.
The final budget will be decided in March, and closing all the council's public toilets had been one idea.
Last month the council said it was trying to meet "tough financial challenges" which could mean a 5% hike in council tax bills.
Budget proposals have set out how the council will try to save £2.8m in the next financial year.
At the time the council's leader said he wanted to protect frontline services, but the authority faced "hard choices".
A report suggests a series of ways to make savings, ranging from job losses to using more modern photocopiers and printers.
More than £500,000 could be cut from spending on education and youth services.
There was also the proposal to close all 29 of the council's public toilets, a move that could have saved £227,500.
The council is predicting a budget gap of £3.45m next year, rising to £10m by 2015-16. Its services have been set a savings target of 7%.