Abergele pub murder: Anthony Smith and Tracey Jones jailed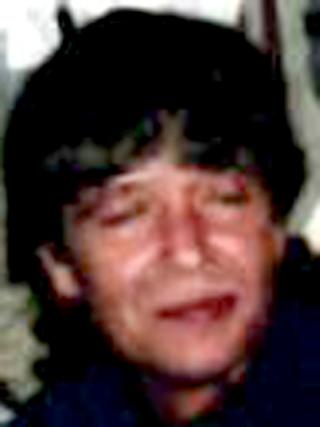 A man who murdered a customer at a pub managed by his girlfriend has been jailed for life and must serve a minimum of 16 years.
Anthony Smith, 40, of Abergele, Conwy, murdered Sam Blackledge, 54, who died after being punched outside the Pen y Bont pub in the town last July.
He denied murder but was convicted last month by a Caernarfon Crown Court jury.
His partner, pub manager Tracey Jones, 47, was convicted of manslaughter and jailed for three years three months.
Both defendants were also found guilty of perverting the course of justice - they asked witnesses to hide the fact Mr Blackledge had been injured after being assaulted.
Mr Blackledge suffered internal head injuries and died in hospital 48 hours later.
Punching and slapping
Sentencing, Judge Merfyn Hughes QC said it was rare for a court to see a punch "struck with such ferocity".
He told Smith: "This wasn't the first time that you had quite literally thrown your weight around having behaved in a similar bullying manner in the past."
The judge accepted that Smith had not intended to kill Mr Blackledge, but to cause serious injury.
Smith had admitted manslaughter but was convicted of murder.
Judge Hughes told Jones had she not gone outside the pub to confront Mr Blackledge, punching and slapping him, the incident would probably have ended and not escalated to the fatal blow thrown by Smith.
"You should have known better than to behave in the way you did towards a customer who was heavily intoxicated but also quite harmless," the judge told her.